Pocket Spring Mattress with Memory Foam
Add a touch of comfort to your sleeping experience with our research-backed Pocket Spring with Memory Foam Layer mattress. Made with premium materials, and incredibly relaxing, these mattresses are great for you, and your loved ones.
Why you'll love them:

● Hotel-like luxurious feel every time you sleep or sit - for years to come!
● Great body support, especially on the shoulders and hips
● Suitable for every weight and size
● Edge support avoids rolling off the bed, great for children and pets
● Compatible with our adjustable beds

Regular price

Rs. 8,300.00

Regular price

Sale price

Rs. 8,300.00

Unit price

per
Share
Every day feels like a Sunday now
Why choose Pocket Spring Mattresses?
At Jade, our singular intention is to create the ultimate sleeping experience for you - and our mattresses play a huge role in this. Pocket springs are individually wrapped tempered steel coils that give these mattresses a unique quality of blocking motion transfer while providing soft yet stable support to your body.
Bonnell springs (found in traditional mattresses) ultimately create noise due to friction over time, thus creating that creaky sound while you toss and turn, and causing your mattress to feel lumpy and eventually, uncomfortable.
Sleep like royalty.
Remember when you wanted to stay all day in your hotel room because of the uber comfortable bed and fluffy linens? Now luxurious sleep can be a daily experience – right in your room! The top memory foam layer contours perfectly to your body shape, giving you a marshmallowy feel when you lie down. It doesn't feel like sinking, thanks to the 1000+pocket springs in the base layer. And while you sleep like royalty, your shoulders, spine, and hips get the ultimate support a mattress can offer.
Want to know more about memory foam? Check our FAQ section.
You'll love what's inside as much as the outside
Our mattresses have three layers:
The Pocket Springs provide great support from head to toe as you sleep. The tempered steel coils are individually wrapped in a woven fabric that reduces friction between the coils.
The 2-inch thick Memory Foam layer contours to your body shape and creates that soft feel.
The mattress is covered with a cotton fabric that makes it breathable and well ventilated so you can sleep cool during summers.
No disturbance Sleep
Are you a light sleeper who wakes up at the slightest movement? Well not on this mattress. The pocket coil feature allows each coil to react independently to a motion; this means that even if your sleep partner moves in their section, the movement is restricted only in their area and the mattress under you stays undisturbed.
Specifications-for the scrupulous in you
If you are someone who reads every detail before buying a product, then we understand you-and respect you! Here are the specifications of the Pocket Spring with Memory Foam layer mattress, so that you can make an informed decision before any purchase. And if you have further questions then hey, we are just one email away.
Material
Pocket Spring coils: tempered steel
Top Layer: Memory Foam
Outer Cover: Knitted cotton fabric
Installation
The mattress comes rolled in sustainable packaging, may require 2 people to open the packaging and adjust the mattress over the bed.
Maintenance
For normal stains, spot cleaning using fabric cleaner works.
For deep cleaning, a dry vacuum cleaning once every 6 months is recommended.
Flip the mattress every month for even wear and tear
Delivery and Shipping
Delivery available PAN India
Free shipping all over India
Warranty
We are 100% honest with our warranty, which is why we honestly know that this mattress can last you up to 8 years. Eventual wear and tear is expected over a longer period of time.
To learn more about Warranty, visit Warranty Policy
Return policy
Unless a product is delivered with defects, we do not offer a return or refund policy.
But we encourage you to thoroughly read our user manual, or contact us before purchase so that you know everything about the product before you start using it.
To learn more about Returns, visit Return Policy
Need a bespoke bed? Call us for details.
We understand that you may want your bed to match the aesthetics of your furniture, so if you want any customization around your Jade beds, then call us and we can provide every minute detail needed by your designer.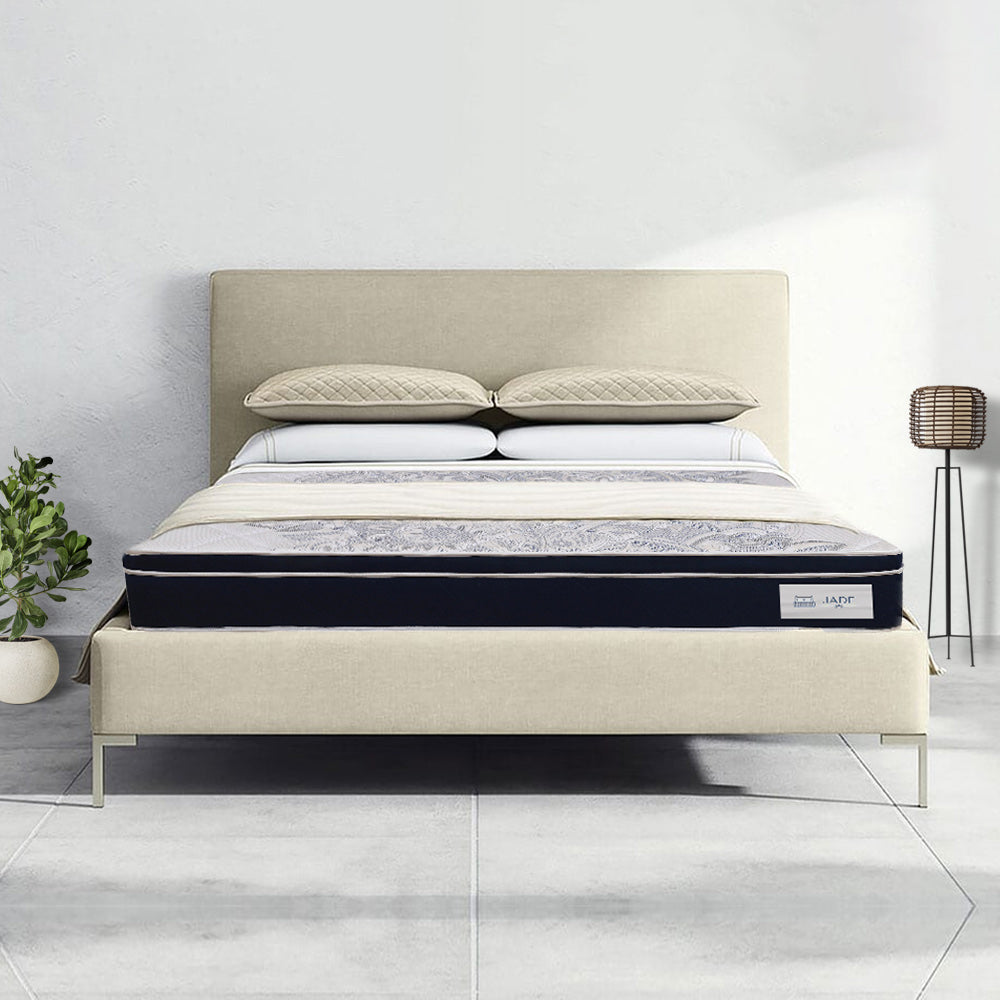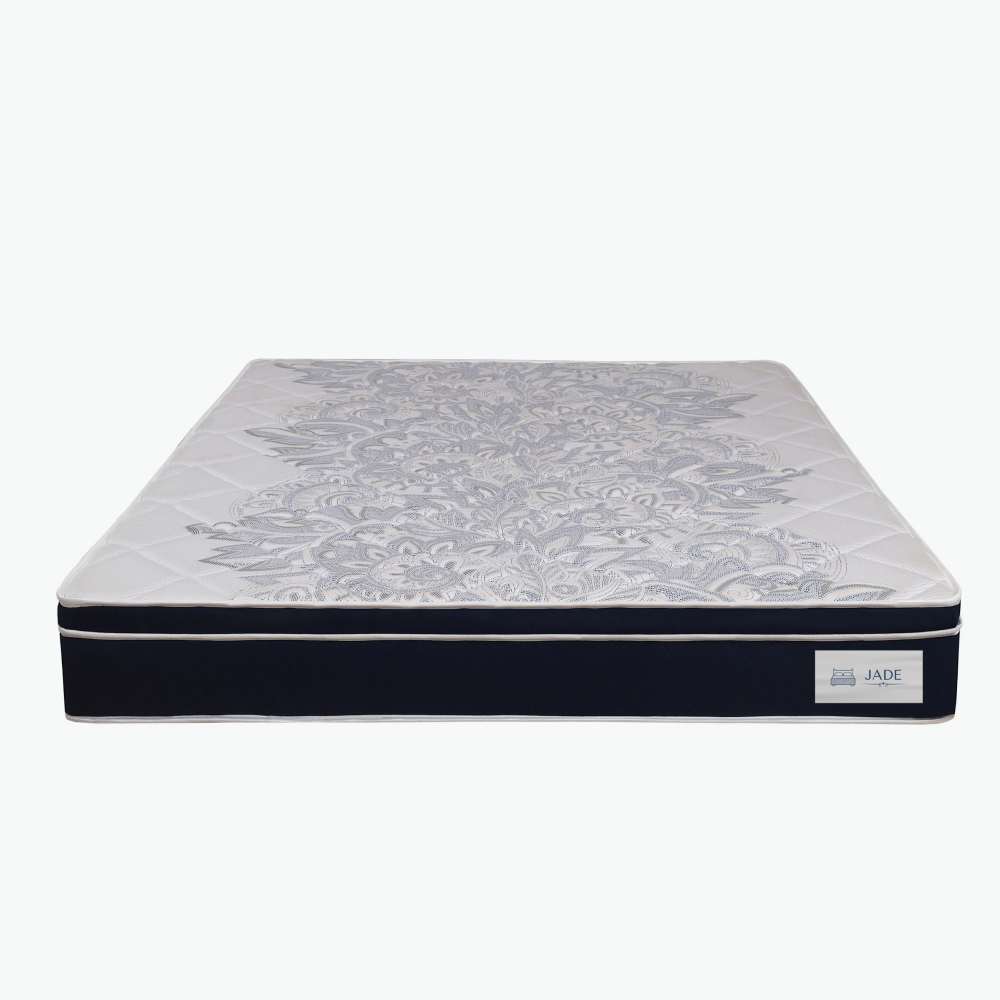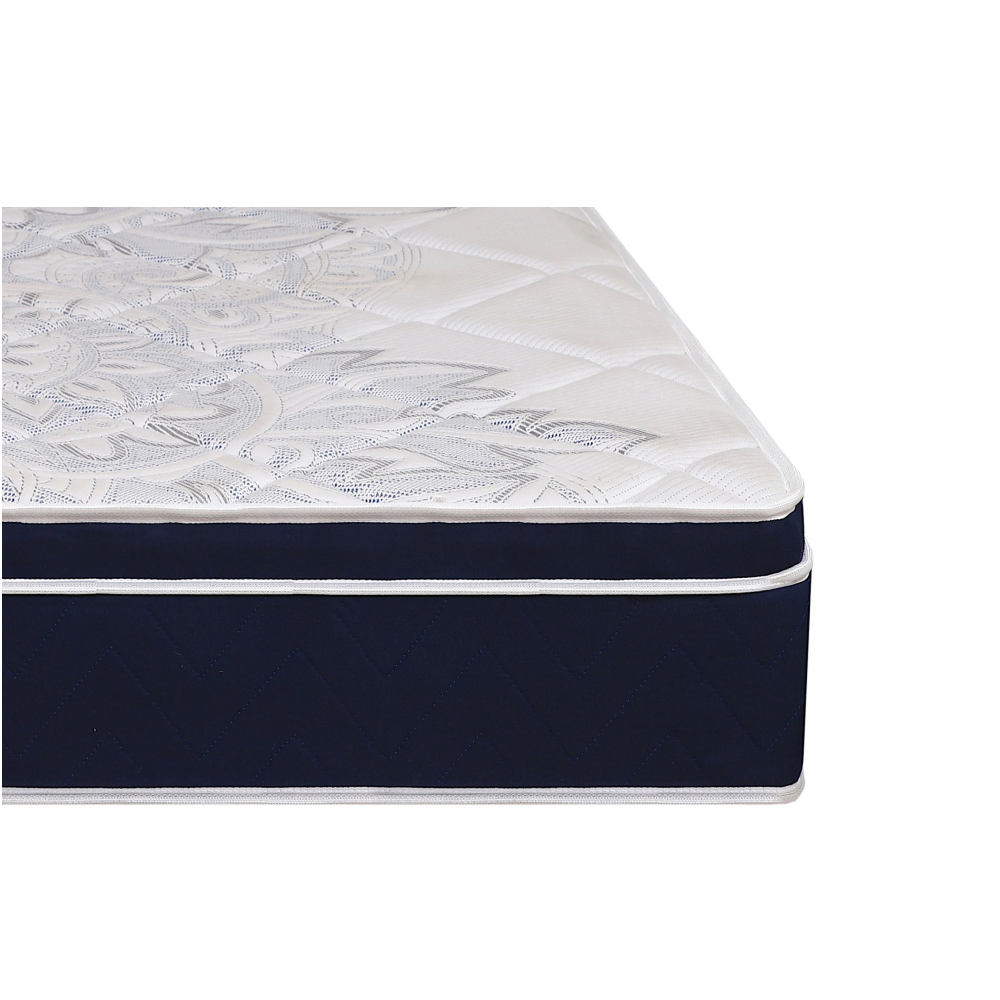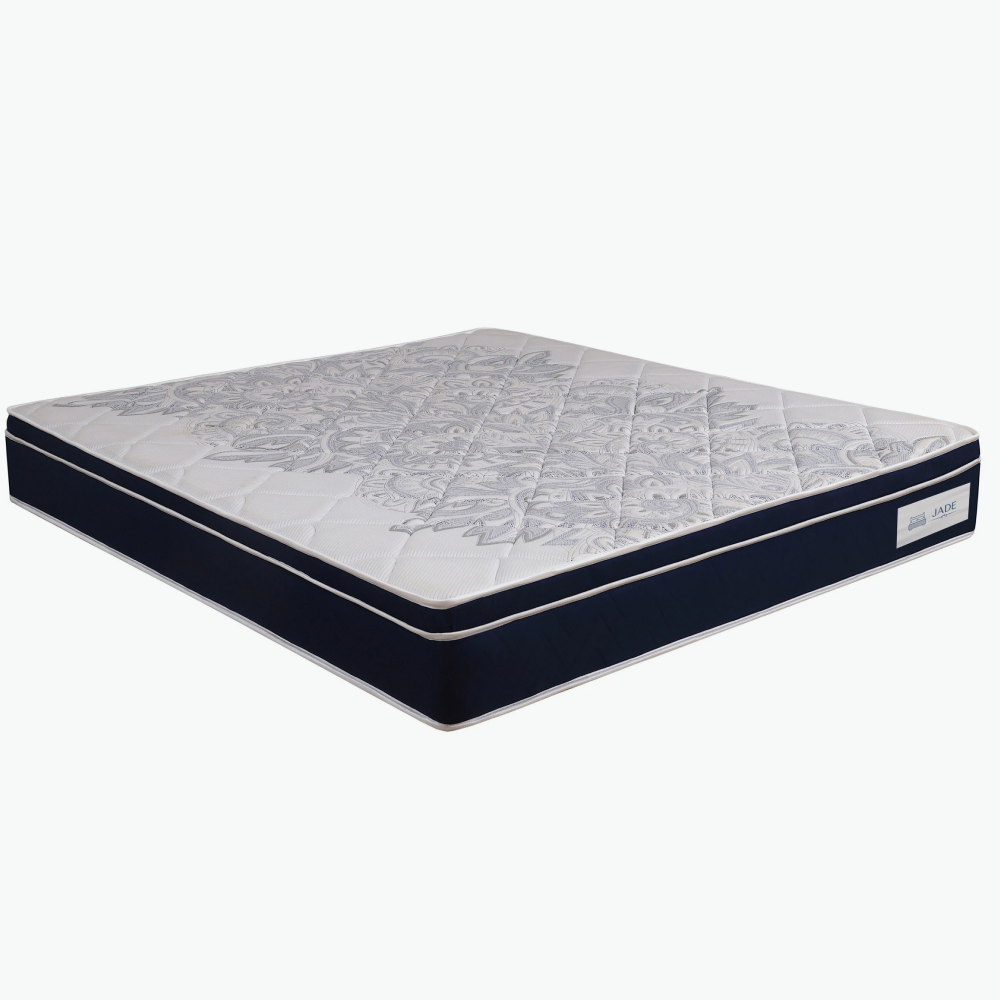 Mind blowing comfort
Pocket spring matress at this price is very good and it feels heavenly while sleeping ...hotel like feel fullfilled.. Highly recommended.
Excellent Quality mattresses
I have ordered two mattresses from Jade sleep and it has been a fantastic experience.. Their online ordering process was very intuitive and the mattress arrived in 3 days as stated.. I was initially hesitant as they are a brand new company, but I gave it a try as I was in need of new mattresses for my new house.. The memory foam on the top is of superior quality and the pocket springs provide enough support for my back .. I have been sleeping on this for over a month now and it has been really comfortable…I have slept on many pocket springs and memory foam mattresses while in US and I have to say that these mattresses are on par… Im glad I decided to give jade mattresses a try, Im planning to get an adjustable bed from them for my master bedroom.